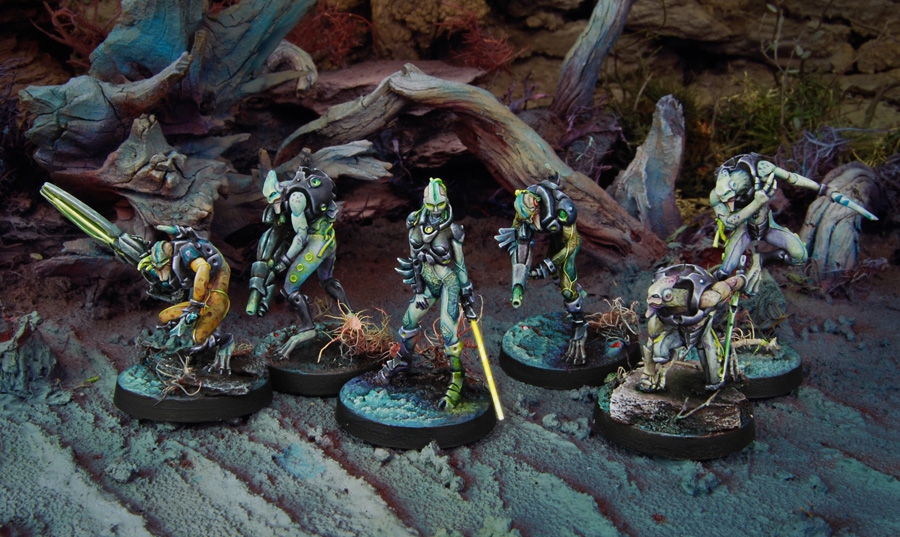 I started working on my Shasvastii force today, the first of my Combined Army for Infinity. Which will make a nice change up from my normal Yu Jing that I play. I really loved the marketing models and imagery, so decide to go for something similar. A jungle type theme, came about when I looked in my bits box to find some plastic fish tank plants.
The plastic plants are nice and bendy, so should travel well (I hope), and I'm also hoping that the undercoat sticks well to them. I only just realised as I type this up, that I haven't actually tested my usual undercoat on the plants…fingers crossed that it will be fine. I also used a few poison sacs from my Tyranids, they will make for some odd looking alien plants.
Once the green stuff dry, a bit of PVA and sand on the bases to finish them off then they will be ready for undercoating and painting.